New Orleans, LA (October 9, 2019) – Today, the Greater New Orleans Foundation announced a number of important hires. Eric Seling has joined the organization as Vice President of Finance & Operations. Seling previously served as Chief Operating Officer of Orleans Parish School Board (OPSB).
"I know personally, Eric's integrity and trustworthiness, his extraordinary work ethic, his ability to effectively analyze and solve challenges, his knowledge of budget, finance, operations, and IT, and his ability to help every team he serves on perform better," said Andy Kopplin, Greater New Orleans Foundation President and CEO. "Based on our work together and the experiences he's gained since that time, Eric will be a strong leader and contributor in this role that is so central to all that we do at the Foundation."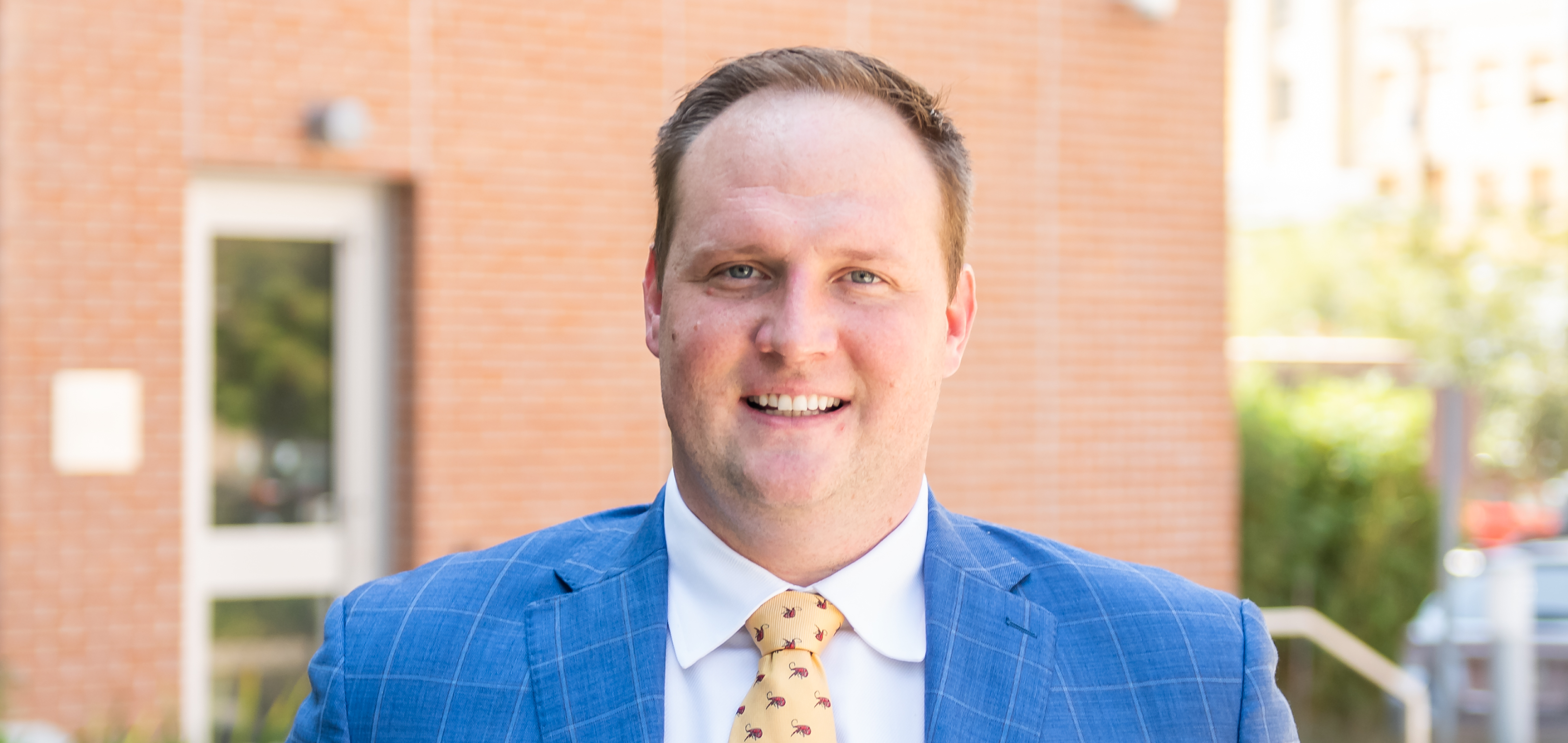 "I am excited to join this incredible organization that plays such a critical role in our community," said Eric Seling. "This is a great moment in my career to help the Foundation continue to grow investments and increase impacts we make in the region with our fundholders, donors, and partners."
During his tenure with the OPSB, Seling was responsible for financial oversight, facilities, information technology, procurement and child nutrition for the district. Seling served as COO during a period of unification as he helped structure the district for a successful transition to take oversight responsibilities of public schools from the Recovery School District and bring that responsibility back to local control at OPSB.
Previously, Seling served as Chief of Staff to the Chief Administrative Officer at the City of New Orleans where he worked to improve operational efficiencies, support critical transformative projects through various City departments, and provided budget support for the City's $600M annual budget. Prior to joining the City of New Orleans, Eric was founding Chief Operating Officer of ReNEW Schools and co-founder of a national education technology company to which he still is actively involved with today. A former teacher, Eric earned his MBA from Tulane University's Freeman School of Business and his B.A. from The College of Wooster.
Lauren King hired as Director of Workforce Programs
Lauren King joins GNOF as Director of Workforce Programs where she leads workforce development partnerships, strategy and policy development, as well as oversight of programs such as New Orleans Workforce Innovations that partner with regional employers to support entry-level and middle-skilled workers.
"Lauren has been a leader in the workforce development industry for some time in New Orleans," said Kopplin. "We are thrilled to have Lauren's leadership and expertise and we look to deepen our innovative work with employers and partners to strengthen our local workforce."
"Helping to strengthen policies and programs that are crucial to delivering for the dedicated workers in our community who strive to advance in their careers, is a passion for me," said Lauren King. "The Greater New Orleans Foundation has been a leader in workforce development since Hurricane Katrina and I am excited to continue building off of that record as we deliver new innovations and solutions with partner organizations and employers who share our commitment to the workers of Southeast Louisiana."
Prior to joining the Foundation, King served as Director of Community and Economic Development at Delgado Community College where was the college-wide contact for business and industry outreach and advanced workforce training initiatives throughout the region. At Delgado, King managed over $2 million in federal and private grants, and established Delgado as the only National Green Infrastructure Training Site within the southern region. Lauren earned her Master's and Bachelor Degrees from Xavier University of Louisiana.
Sherina Clavier hired as Director of Finance
Sherina Clavier joins GNOF as Director of Finance overseeing the accounting and audit of investments and financial transactions for more than 900 separate funds housed at the foundation. Sherina is a certified public accountant with over two decades of experience and is a graduate of Tulane University's Freeman School of Business. Most recently, she spent nine years at Bruno & Tervalon LLP as Audit Manager where she led planning and execution of financial and compliance audits of nonprofits and other entities. She has assisted clients with developing internal policies and procedures to support a strong internal control structure, and has provided guidance to ensure compliance with grants, contracts, laws and regulations, as well as adherence to accounting and financial reporting standards.
"We are grateful for the overwhelming trust and confidence that our fundholders and donors have in the foundation," said Kopplin. "Adding another team member with Sherina's experience helps us continue to deliver superior fund management, accounting and investment services to our important partners. We are thrilled to have her join us at this exciting time."
"I have been fortunate to work for respected institutions that operate at a high level of excellence, and joining the Greater New Orleans Foundation gives me the chance to continue in that vein," said Sherina Clavier. "I hope to offer my skills and insight as we continue a strong financial tradition at GNOF."