The Greater New Orleans Foundation Organizational Effectiveness Initiative (OE) and Gillis, Ellis & Baker, Inc. are partnering to host a workshop on Director's & Officer's insurance coverage. This workshop is designed for Executive Directors, Officers and Board Members.
Protecting Your Leaders: Don't Leave Your Directors & Board Members At Risk
Tuesday, January 19, 2016
9:00 am – 10:30 am
Greater New Orleans Foundation
1055 St. Charles Ave. Suite 120, New Orleans, LA
There's a fine line between doing good for the community and risking your personal assets. Non-profits may not realize that their board members may be held personally liable for the actions of the organization.
Being on the receiving end of a lawsuit can put a director's or officer's reputation and finances on the line and also threaten your organization's ability to continue serving the community. Learn more about how to protect your organization's mission and the personal assets of your director and board members.
This workshop will provide information on:
How to better protect individual Directors & Officers as well as the entity as a whole
How to use D&O insurance as a recruiting tool for savvy board members
Why donors will care about your insurance program and history
*This workshop is for informational purposes only.  The foundation staff and trainers are not lawyers nor are they providing legal advice.  
This workshop is free, however registration is required: click here to register. If you have questions about the workshop, please contact Kellie Chavez Greene at 504-598-4463 or kellie@gnof.org  for more information.
About the Trainers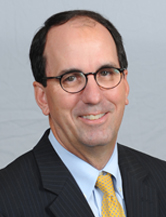 Parke Ellis, CPCU
Parke has been with Gillis, Ellis & Baker since 1981. As a producer, he focuses on the entire spectrum of insurance and risk management for his clients. The result is a large, well-balanced book of business, which includes commercial lines, personal lines and benefits. Parke has a specialty in Policy Audit and has been published in various trade publications. A graduate of the Williams School of Business at Washington and Lee University in Lexington, VA, Parke earned a B.S. in Business Administration. He serves the insurance industry in numerous capacities. Parke is the founder of the Louisiana Insurance Academy and currently serves as the President of the Associated Risk Managers (ARM) of Louisiana. He is also a Past President of the Independent Insurance Agents of Greater New Orleans and the Independent Insurance Agents & Brokers of Louisiana.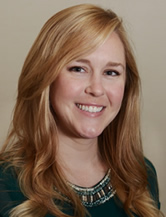 Lauren Galligan
A native of Lafayette, Lauren graduated from Saint Thomas More in 2003. After graduating from LSU in 2007 she worked in marketing before moving to New Orleans to begin a career in Insurance. Lauren joined GEB in 2013 with a focus on high-end personal and commercial accounts. She completed the National Alliance School for Producer Development and is actively involved in continuing studies related to Property and Casualty insurance.
Lauren is a committee member for Lark in the Park and Edible Schoolyard. She currently resides in Uptown New Orleans.