In launching the LGBTQ Fund in 2016, the Greater New Orleans Foundation was particularly moved by the Out in the South Report, which had been released by Funders for LGBTQ Issues a few years prior. The report shared that while the South had more lesbian, gay, bisexual, transgender, and queer (LGBTQ) adults than any other part of the country, the region received just 3-4% of domestic funding for LGBTQ issues. LGBTQ people in the South were also among the most likely to be experiencing poverty. 
We worked with the input of LGBTQ community members, nonprofit leaders, and donors to shape the focus of the fund. Together, we decided to offer funds to organizations that increase the quality of life for LGBTQ people and their families, particularly elders, transgender youth, and adults of color, LGBTQ people from low-income communities, and LGBTQ people who are disabled.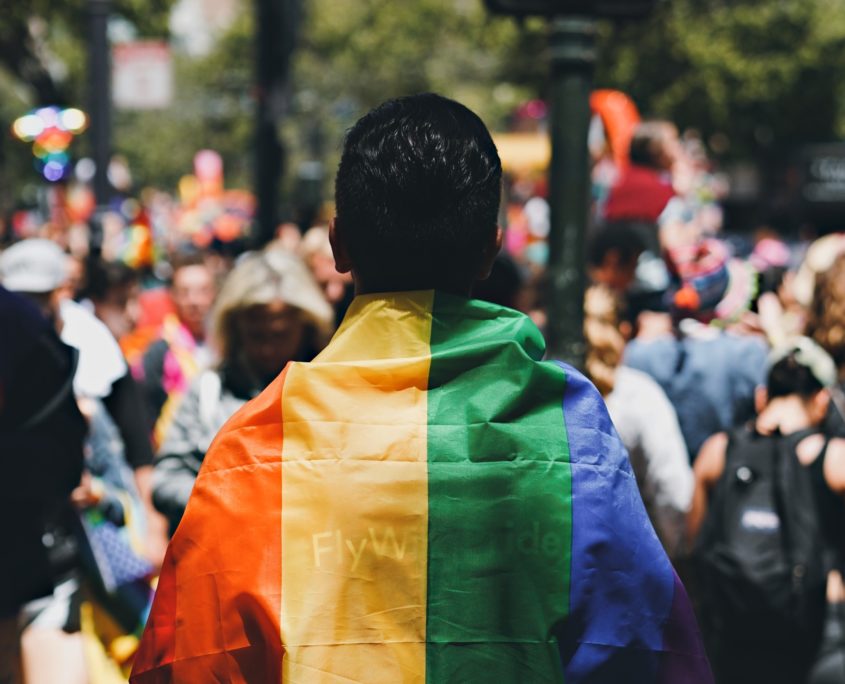 The LGBTQ Fund prioritizes work that:
Advocates for policies that improve the quality of life for LGBTQ people and their families.

Provides LGBTQ people and families with high-quality, well-coordinated, culturally competent direct services.

Builds the cultural competency of "mainstream" organizations that serve LGBTQ people.
One of the amazing recipients of LGBTQ funding is Covenant House. Covenant House, the largest provider of services to young people facing homelessness and survivors of human trafficking in the Americas, is committed to ensuring that all of our houses across our movement are welcoming, affirming, and safe for young people who identify as lesbian, gay, bisexual, transgender, queer, or questioning. 
"I'm so used to kids coming in," says Sheri Combs, "and they've been turned away from shelters where, especially if they are transgender, they're not permitted to be who they are…and so they're turned back out on the street." 
Combs is the human trafficking team leader at Covenant House, the only 24-7 emergency youth residential shelter in our region. There, she says, they welcome young people in, no matter what.
 Covenant House offers food, shelter, clothing, and wraparound support to young people 16-22 years old, and transgender people of any age, given the lack of other welcoming shelters citywide.Their emergency shelter houses 80 young people, as well as the small children of some residents. In the 24-7 emergency "crisis care" program, residents get health and educational assessments, meals, and support with a job search and life-skills development. 
Covenant House also offers two additional types of supportive residential programs—an on-site "rights of passage" program with intense support, group meals, and life-skills training, and an off-site apartment program. All residents get medical care through Tulane University School of Medicine and behavioral health services from Children's Hospital. Covenant House also offers counseling, case management, and helps young people connect to school and employment. 
In 2020, Covenant House worked with around 900 young people. Nearly 500 young people came to the emergency shelter, and there were over 100 in both the on-site and off-site residential living programs. Over a third of all the young people they work with identify as lesbian, gay, bisexual, transgender, or queer (LGBTQ).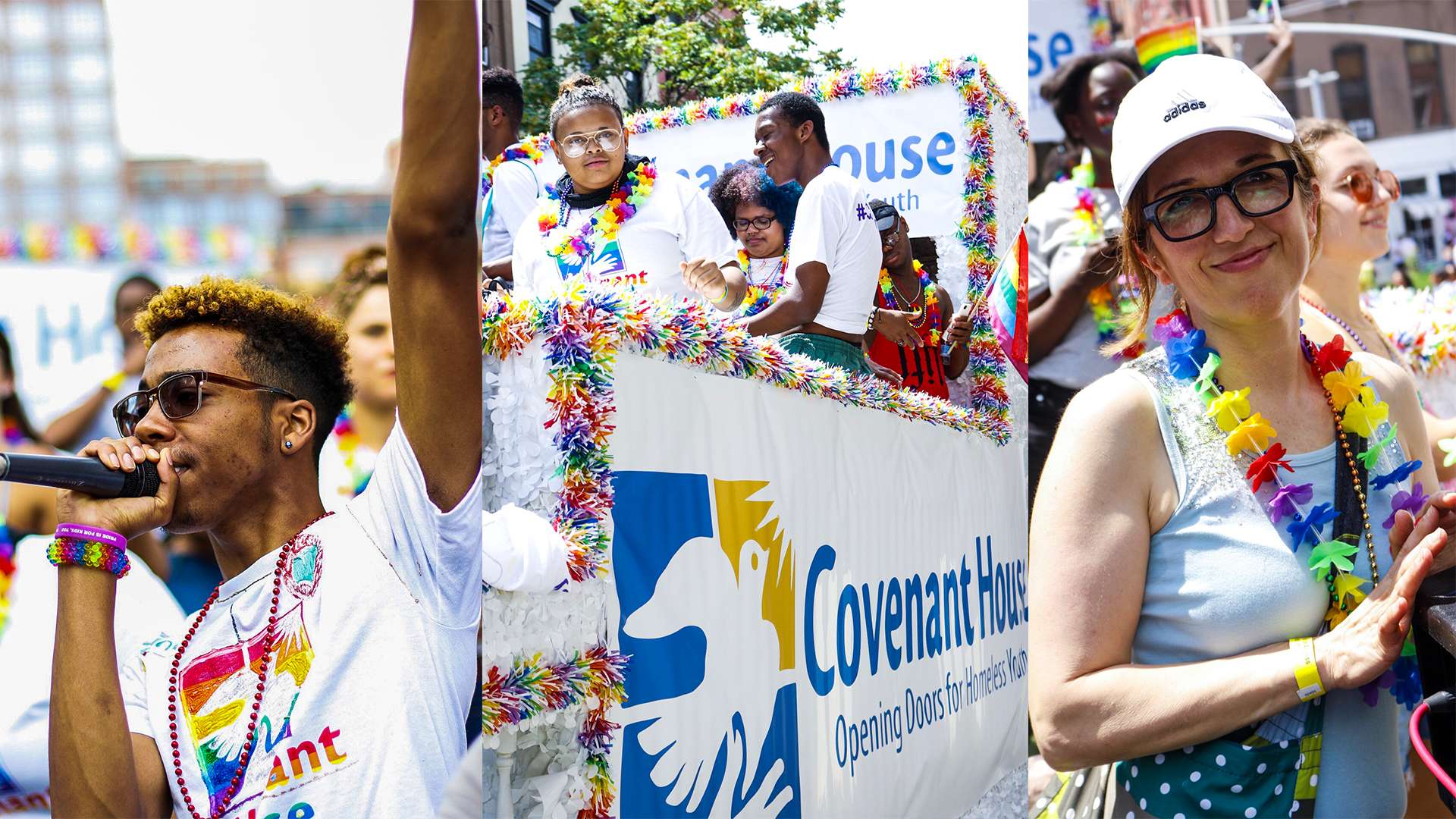 Combs works specifically with LGBTQ residents. She also works with young people who are survivors of trafficking, many of whom are also LGBTQ. For Combs, this is personal. 
"I have a unique connection with the kids, because I was a former resident here. I'm a trafficking survivor. And so I know their vulnerabilities. I know what it's like to feel lost, abandoned, unwanted. And I know the impact of trauma." 
Combs takes that trauma seriously. She earned a certification from Georgetown University in trauma-informed care and resilience with LGBTQ youth, then came back to Covenant House and taught her colleagues what she learned. Part of addressing that trauma is building opportunities for residents to simply be together and share in joy. 
One such opportunity is the "Stride with Pride" drag show. Any resident that wants to participate can choose three songs to perform. Combs takes them out to get clothes, wigs, and makeup. Then, Covenant House prepares a space with a red carpet, a colorful "Stride with Pride" poster, rainbow flags, and flowers. "They make it look like Hollywood," Combs says.
On the night of the event, all the residents that want to come gather and watch the performers. The first place winner gets a crown, a dozen roses, as well as seventy-five dollars in prize money. Everyone shares pizza and soda. 
The event is celebratory, but it's also incredibly meaningful to performers. The 2019 winner wore a floor-length red gown with rhinestones across the top. Before the event, Combs says, "he lacked some self-confidence. He had been through a lot…Stride with Pride gave him the confidence to know it's okay to be who he is."
 Events like Stride with Pride are the result of growth for Covenant House. When Combs was a resident herself years ago, she explains, "we would've never had a drag show…and all of our bathrooms being gender neutral? These sorts of things would have never occurred. There's been a lot of changes."
By welcoming this change, Covenant House now serves as a critical resource for LGBTQ youth in our community. The support it provides is changing lives. Of the 112 residents in the "rights of passage" program in 2020, for instance, around 90% moved on to stable housing and employment. 
The Greater New Orleans Foundation's LGBTQ Fund supports this work in varied ways—it contributes to the crucial round-the-clock care through the shelter and residential programs, but it also supports events like Stride With Pride. Paying for dresses, wigs, pizza, and flowers meant providing a chance for young people to feel glamorous and powerful in a world that too often tells them they're not. For Combs and her colleagues at Covenant House, this is at the heart of their work.
 "You want these kids to feel unconditional love," she says.
To Learn More about the amazing work being done to support the LGBTQ community visit https://issuu.com/greaterneworleansfoundation/docs/gnof-lgbtq-fund-singlepages