We proudly serve 13 parishes in the Greater New Orleans area, from the Northshore to the Bayou Region to New Orleans proper.
The Greater New Orleans Foundation doesn't just work to help the city of New Orleans—we work to help all of the Greater New Orleans area. Because when our entire region is better off, we're all the better for it.
It's why we've always strived to create a more united and thriving community for Southeast Louisiana—to make this a better place for all, now and for generations to come.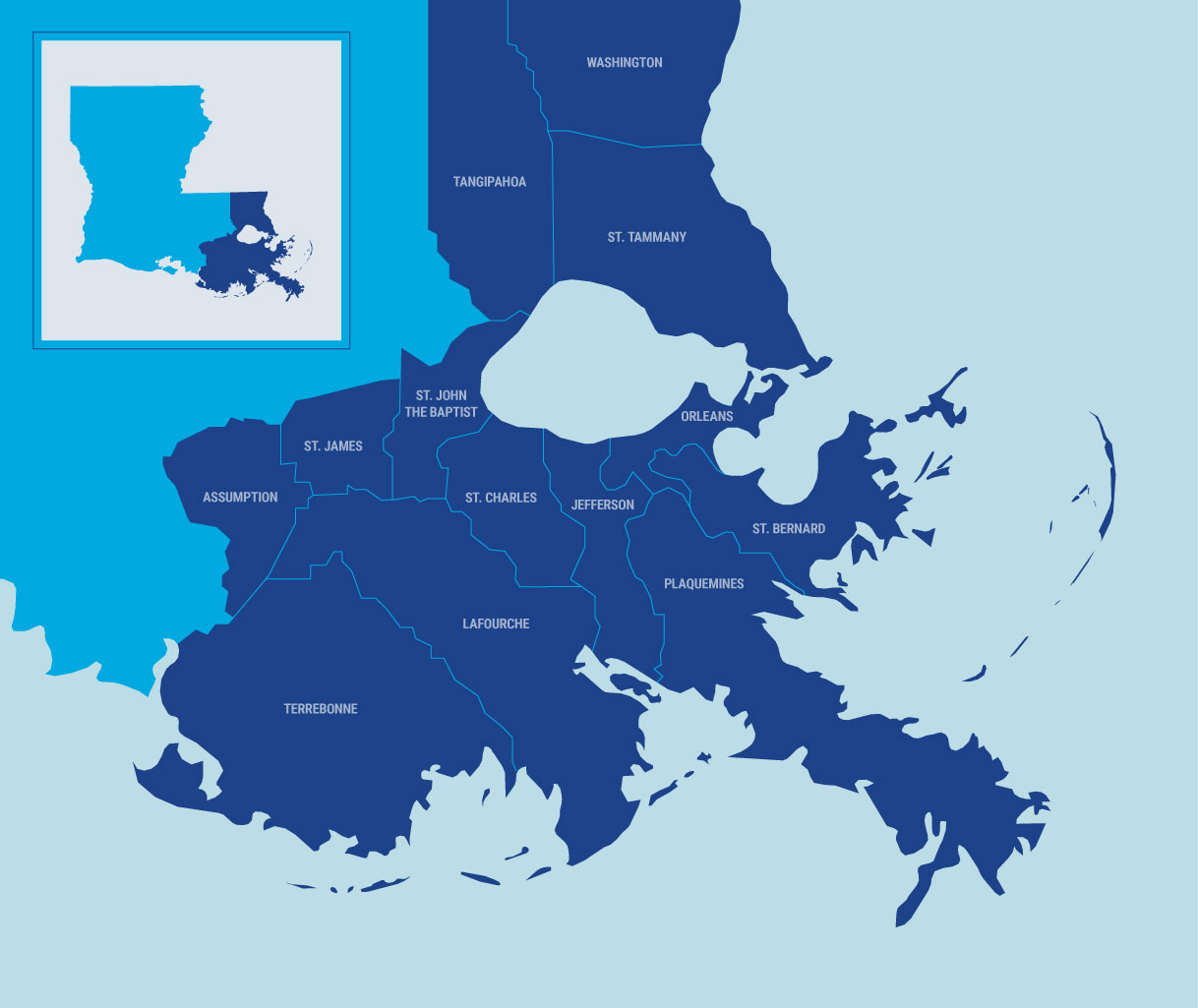 If you have any questions about the communities we serve, please reach out below.
Want to know more?
To find out how to give to a Field of Interest fund or create one to support your passion, get in touch with Kenneth St.Charles, PhD.