Helping Our Neighbors When They Need Us Most
Because of the previous generosity of our community to the Greater New Orleans Foundation, our team worked quickly at the start of the coronavirus pandemic to get funds flowing to people and families in desperate need of help. Let me tell you more about the programs you helped fund—and introduce you to people who were helped because of your generosity and compassion.
Disaster Response & Restoration Fund
:

A Powerful Force For Good

Our Disaster Response and Restoration Fund drives our effort to support and sustain a nexus of voluntary and community organizations active in disasters and whose expertise we deploy locally, regionally, and beyond. With the capability to get dollars where they are most needed within 48 hours, we have pre-registered over 20 organizations from across Southeast Louisiana to receive expedited grants should they be active in responding to a disaster. Gifts to the Fund throughout the year from donors like you made us ready to respond when COVID-19 struck our region.

Since the start of the COVID-19 pandemic, GNOF's Disaster Response and Restoration Fund has already awarded over $4 million in grants to nonprofits and individuals, focusing intently on helping our most vulnerable citizens when and where they need it most. We've made grants to food banks and food pantries helping shut-in elderly, the homeless, and vulnerable families keep food on the table. We've provided personal protective equipment (PPE) to first responders and to those who staff our region's homeless shelters and federally-qualified health care clinics.

We've given grants to nonprofits helping small businesses stay alive and laid-off workers access unemployment and other benefits. We've invested in health care organizations working to expand testing, provide increased mental health services, conduct public health outreach, expand access to medical care, and eliminate racial disparities as we work to address the impact COVID-19 is having in our region.

Your gift to Partners in Philanthropy (PIP) will enable GNOF to continue to support our region's nonprofit community, ensuring that they are stable and healthy by providing much-needed funding and support.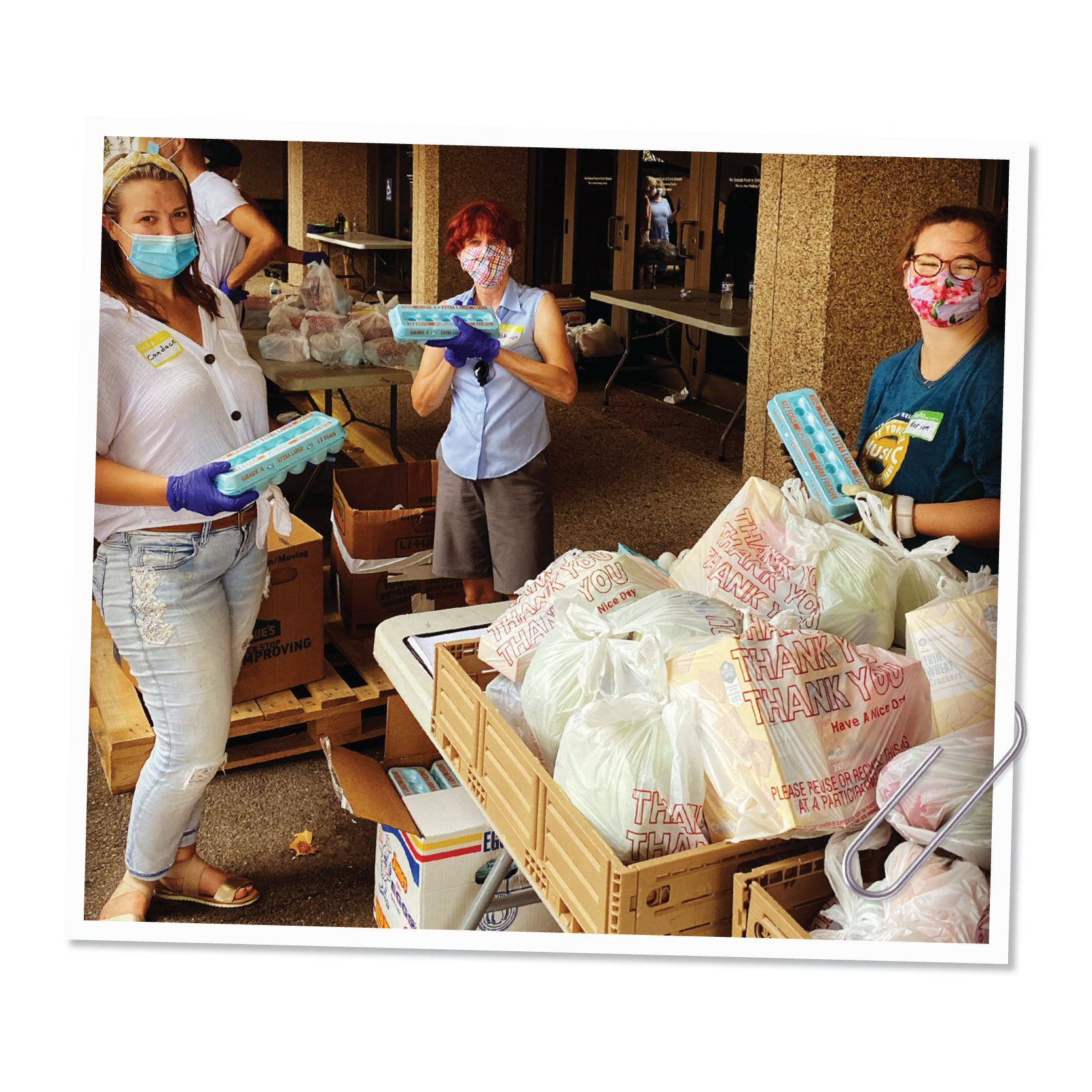 Service and Hospitality: Family Assistance Program
We are humbled and proud to have worked with inspiring and generous partners to create this important program. And it's beautifully simple: we provide grants of up to $1,000 for service and hospitality workers struggling to make ends meet while supporting their children and sometimes their elderly parents during the COVID-19 crisis.
At the time of this publishing, over 1,500 grants have been awarded to families of unemployed bar, hotel, and restaurant workers. The average annual income of those families receiving grants under this program is just $26,900, and most were raising between one and four children.
Giving to Partners in Philanthropy (PIP) means that GNOF can form partnerships with community leaders so that funds and resources can get to our most vulnerable citizens who need immediate assistance.

Charles' Story
"I work at one of our historic hotels here in the French Quarter. I love my job and I work hard. Unfortunately, when the pandemic hit, I lost my employer health insurance. I had to make the difficult decision to cut my HIV medications in half in order to make it last for 2 months. On top of that, I was already struggling to pay for incontinence supplies for my dad, who is my dependent. And then my washer and dryer broke! So I really needed a hand, and I was so grateful to be able to quickly and easily apply for funds from the Greater New Orleans Foundation. It's really pretty simple: I needed help and you were there. I'm very grateful and thankful to live in a place where people take care of each other. Thank you!"
Kari's Story
"My income as a server just dropped to nothing at the start of the coronavirus. I was already behind on my water bill and the rent was due. And, like many other parents, I was suddenly faced with home schooling my three kids, including my son who is disabled. His school is fantastic and has a bunch of services that really help him out, so I was so blessed to receive some help from the Foundation so that I could buy some sensory equipment to help my son at home. I know that lots of folks needed help, and I also know that other folks are able to help. Thanks to anyone out there who supports the Foundation and made this extra bit of help possible for me and my boys!"
Your generous gift ensures that the Foundation will continue to bolster the nonprofits and individuals in the Greater New Orleans Region by providing sustainable solution-driven outcomes.