With the power and authority granted to the supervisor, one assumes great responsibility. Unfortunately, most supervisors haven't had the benefit of practice and training on how to best lead and manage people. This workshop is geared towards people who are new to supervision and those who seek to renew their leadership style with a model that promotes effective communication, feedback, and goal-setting.
The Greater New Orleans Foundation Organizational Effectiveness initiative is excited to partner with CompassPoint Nonprofit Services for a full-day supervisory training on on Wednesday, November 2, 2016, 9:00 am-4:00 pm at the Greater New Orleans Foundation. Workshop topics will include:
Basic responsibilities of a supervisor
Establishing work plans and goal-setting
Giving constructive and supportive feedback
Professional development planning
In addition, participants will learn how to design and lead effective supervision meetings and how to provide positive and corrective feedback.
This learning opportunity is designed for teams of up to four participants from your organization. Participants must currently supervise staff or will be supervising staff in the near future. We strongly recommend that the Executive Director participates as that will help to support organizational-wide application of learning (if the ED cannot attend another senior management person like Deputy Director, COO or VP of HR should participate).
Fees for the workshop are based on the number of participants: $175 for a team of two and $250 for teams of three or four participants. Lunch will be provided and attendees will receive a workbook with samples and templates. Registration will be accepted on a first-come first-serve basis. Payment is required at the time of registration. Registration is final and refunds will not be issued.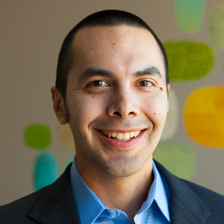 About the trainer: This workshop is being led by Lupe Poblano, Project Director at CompassPoint Nonprofit Services.  Lupe develops content, trains, and consults in the areas of individual and organizational leadership through the lens of a structural analysis of race, class, power, privilege, and rank. He is a co-lead on the Next Generation Leaders of Color: a transformative cohort leadership development program designed specifically for leaders of color, which builds leadership confidence, management competencies, and the ability to unleash organizational change. Additionally, he serves as core faculty on the Blue Shield of California Foundation Strong Field Project and on the Greater New Orleans Foundation's Emerging Leaders program.
About the Greater New Orleans Foundation and Organizational Effectiveness: The Foundation serves Southeast Louisiana by identifying community needs, designing and leading broad-based initiatives to meet those needs, and supporting the local and regional nonprofits whose missions complement ours. Key to the Foundation's approach to building "a thriving community for all" is our support of the region's nonprofits. This approach is exemplified by our Organizational Effectiveness initiative, which supports nonprofit leaders and their boards to work more effectively, collaboratively, and successfully on behalf of their clients and mission.