The Greater New Orleans Foundation Organizational Effectiveness Initiative is hosting a workshop in partnership with CompassPoint on Recruit the Board Your Organization Needs.  The workshop is on Tuesday, July 26, 2016 at the Greater New Orleans Foundation. It will be offered twice with a morning session and a repeat session in the afternoon.
Board recruitment is one of the board's most important governance functions yet recruitment for many boards is episodically managed (at best) or generally ignored (at worst).  Careless recruitment can fill seats but it does little to align the board to the organization's strategies, goals, and needs.
Designed for executive directors and board members with responsibility for board recruitment and nomination process, this workshop will arm organizations with a process and the tools to rejuvenate their board recruitment process. In this fast-paced session, we will start with the most pressing issues facing your organization, and then create a set of qualities and characteristics for your ideal board make-up.  Using this new composition framework, we'll review a set of tools and techniques that you can put into practice right away to begin identifying candidates.
This learning opportunity is designed for teams of up to three participants from your organization. The fee for the workshop is $60.00. Registration will be accepted on a first-come first-serve basis. Payment is required at the time of registration and is final, refunds will not be issued. Click the link below to register for either the morning or afternoon session. Teams must attend the same session.
Recruit the Board Your Organization Needs
Tuesday, July 26, 2016
1055 St. Charles Ave, New Orleans, LA
Session 1: 9 am-12 pm
OR
Session 2: 1:30 pm-4:30 pm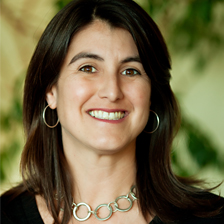 About the trainer: This workshop is being led by Marla Cornelius, MNA, Senior Project Director at CompassPoint Nonprofit Services.  Marla developed and manages several of CompassPoint's nonprofit management and leadership programs and research projects. She co-authored the national research report UnderDeveloped: A National Study of Challenges Facing Nonprofit Fundraising (2013). She also led the development of the studies Ready to Lead? Next Generation Leaders Speak Out (2008) and Daring to Lead 2011: A National Study of Nonprofit Executive Leadership. Marla is one of the lead trainers for the Emerging Executive Director Intensive and Emerging Leaders program led by Organizational Effectiveness.