Your time is a precious resource that can be analyzed and planned to maximize its potential. How you spend your time, however, has much to do with how you manage your energy. The Greater New Orleans Foundation Organizational Effectiveness is partnering with CompassPoint on a new workshop: Manage Your Time and Energy: A Path to Personal Sustainability.
Manage Your Time and Energy: A Path to Personal Sustainability
Thursday, March 16, 2017
9:00 a.m.-4:00 p.m.
Center for Philanthropy
919 St. Charles Ave., New Orleans, LA 70130
Designed for Executive Directors and senior level staff, in this workshop we'll look at the intersection of both: time management and energy management. We'll begin with self-awareness exercises to identify the factors that are causing you stress and hindering your personal sustainability. Using the principles from Getting Things Done you'll learn tactics for better self-organization, calendaring and planning. And drawing on the work from The Power of Full Engagement, we'll explore the principles of energy management for a healthier and balanced life.
Learning objectives:
Increased self-awareness about how you are spending your time currently and identifying the factors that are hindering personal sustainability.
Understanding Energy Management: the four core energy needs: physical, emotional, mental and spiritual and their connection to personal sustainability.
Understanding Time management and its role in supporting Energy Management: Learn strategies and tactics for better personal organization.
With input from peers, identify a plan with a set of personal practices to help sustain you in your work.
There is a $65.00 fee for this workshop. Payment is required at the time of registration. Click here to register.  Registration is final and refunds will not be issued. Please contact Rachel Swan at rachel@gnof.org or 504.598.4663 if you need additional information.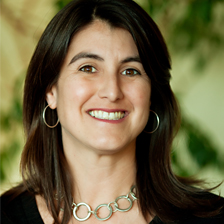 About the trainer: This workshop is being led by Marla Cornelius, MNA, Senior Project Director at CompassPoint Nonprofit Services.  Marla developed and manages several of CompassPoint's nonprofit management and leadership programs and research projects. She co-authored the national research report UnderDeveloped: A National Study of Challenges Facing Nonprofit Fundraising (2013). She also led the development of the studies Ready to Lead? Next Generation Leaders Speak Out (2008) and Daring to Lead 2011: A National Study of Nonprofit Executive Leadership. Marla is one of the lead trainers for the Emerging Executive Director Intensive and Emerging Leaders program led by Organizational Effectiveness.