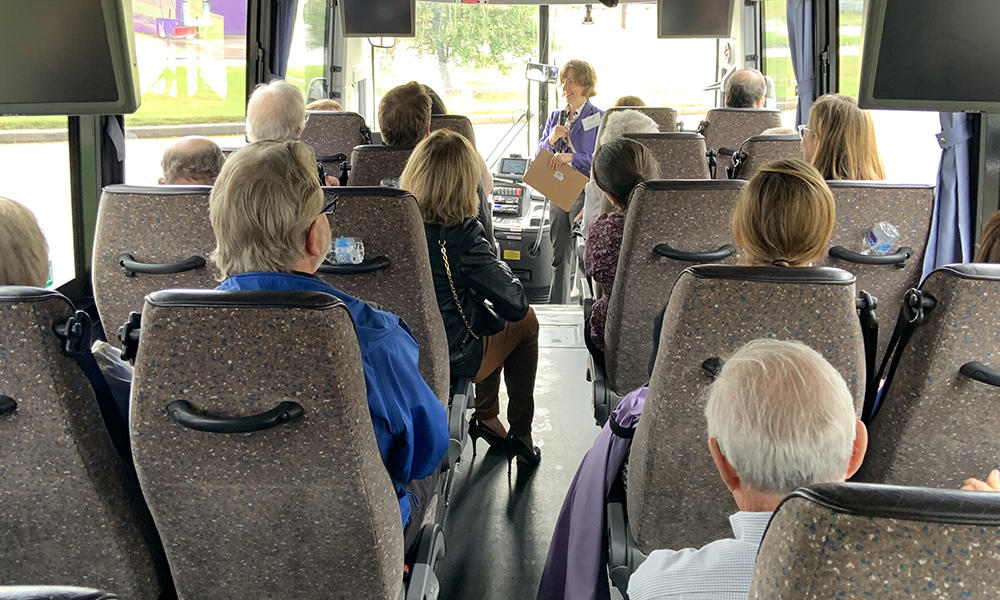 This tour was offered to our 1923 Legacy Society, made up of people who have remembered GNOF in their estate plans, and the Cornerstone Council, a group of estate attorneys, accountants, insurance professionals, and financial advisors offering ongoing guidance to the foundation.
This bus tour marked the first time GNOF has followed the path of one legacy, visiting with some of the nonprofit organizations that have been and continue to be touched by one family's giving. Several members of the Haspel family were in attendance, including Mrs. Shirley Haspel, representing her dearly departed husband, Robert.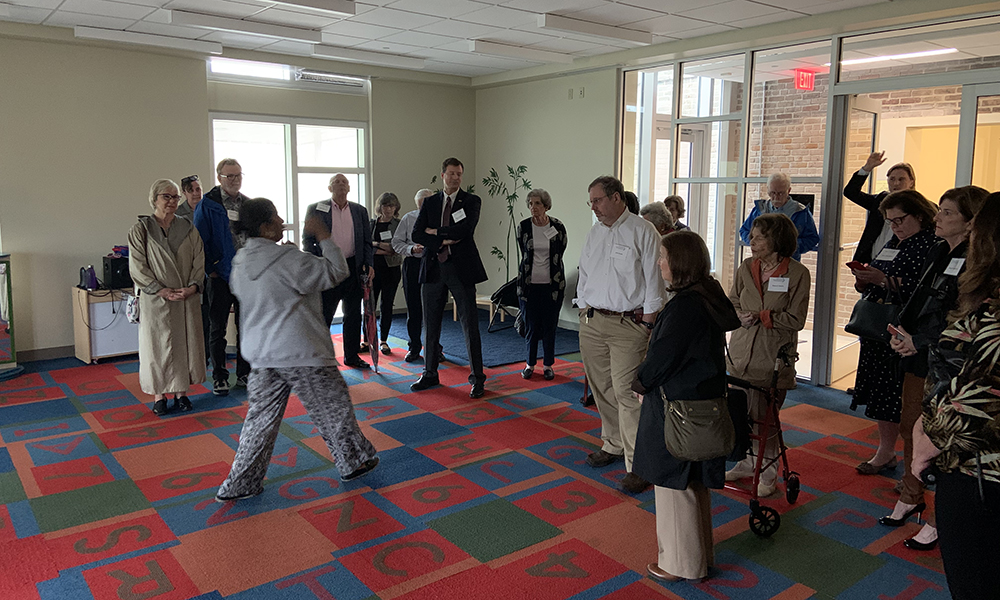 The first stop on the tour was a visit to the fantastic new Louisiana Children's Museum, which the Haspels helped build. While there, the group enjoyed lunch and a nonprofit panel discussion featuring organizations funded by the Haspel legacy. The panel was facilitated by GNOF's Director of Nonprofit Leadership & Effectiveness, Kellie Chavez Greene, and featured the Silverback Society, Youth Empowerment Project, and Kingsley House.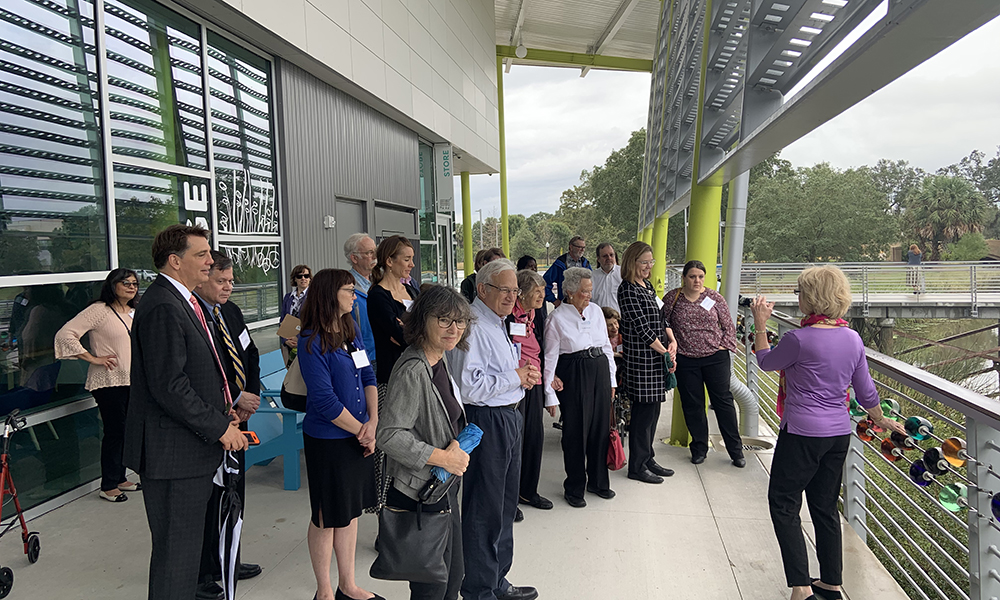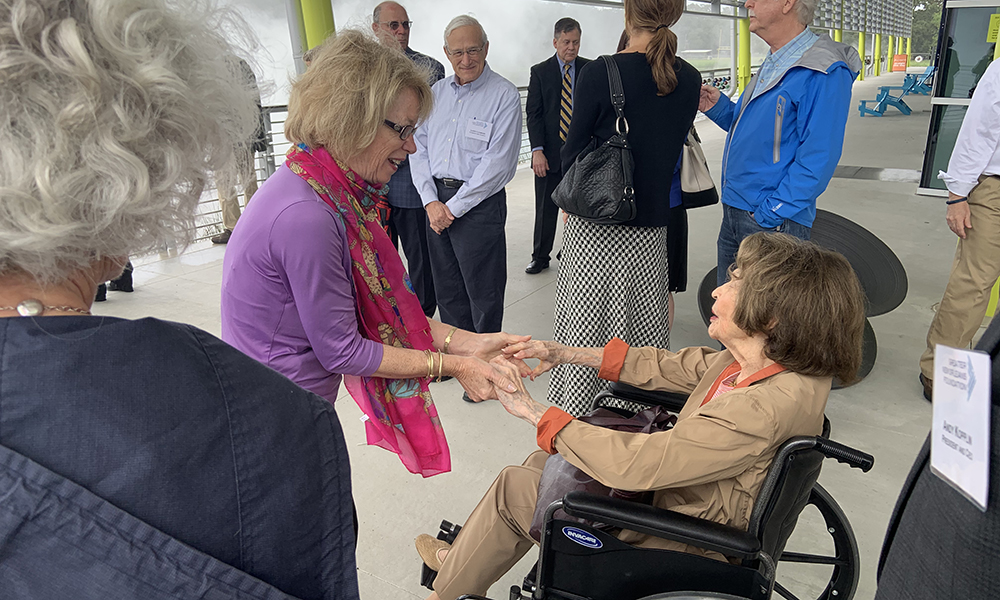 The tour then went to Educare, where participants crept past little ones at naptime and learned about the Educare / Bayou District Foundation / KIPP partnership that was intentionally planted together to help those in the neighborhood thrive.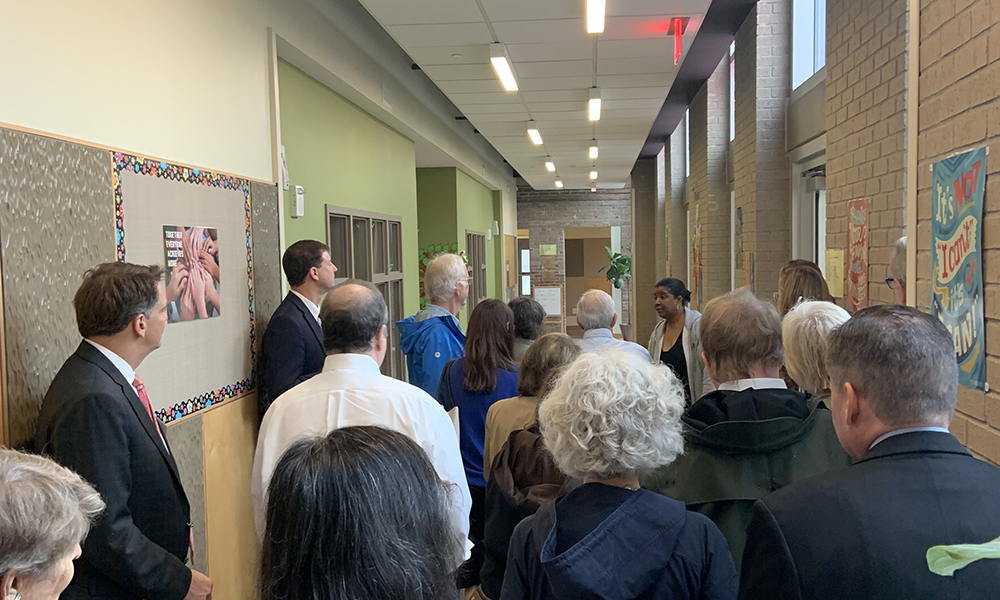 The group also learned about how the Haspels have supported these nonprofits and others – through a Donor Advised Fund, a Field of Interest Fund for children and youth; and a Supporting Organization. Find out more about opening a fund of your own here.