Building donor loyalty is key for any nonprofit, but especially so in a small community. After all, loyal donors stick around. But where do you find them? And how do you build loyalty?
The Greater New Orleans Foundation Organizational Effectiveness Initiative and Association of Fundraising Professionals Greater Northshore Chapter are partnering on a new and exciting workshop: Inspiring Donors to Give Big and Often presented by nationally recognized fundraising expert, Sandy Rees with Get Fully Funded.
Designed for staff and board members leading fund development activities for their organization, this workshop will explore what it takes to inspire donors and make them fall in love with your nonprofit's good work. Additionally, participants will learn:
How to build relationships on purpose, without feeling awkward or manipulative.
The 4 types of messages you need to get and keep donors.
The 4 stages of relationship with donors.
How to create and implement a Donor Nurture Plan.
Plus, you'll bring some of your current materials to see if they pass the Donor Inspiration Test!
The workshop is on Tuesday, November 29, 2016 from 10 am to 4 pm at Christwood in the Garden Room located at 100 Christwood Blvd. in Covington, LA. Teams of two, including a board member, are strongly encouraged to maximize learning.
The workshop is free for current AFP Greater Northshore Chapter members; however, registration is required. The fee for non-AFP members is $75.00 for a team of up to two participants from the same organization.   Seating is limited and registration will be received on a first-come-first serve basis. To register, click here.  Please contact Rachel Swan at rachel@gnof.org or 504.598.4663 if you need additional information.
There is a Celebration of Philanthropy recognizing National Philanthropy Day taking place at the Christwood Atrium Galley before the workshop: 8:30 am-9:30 am. This is an opportunity to recognize and celebrate the Northshore region's philanthropists. Click here to RSVP for the reception.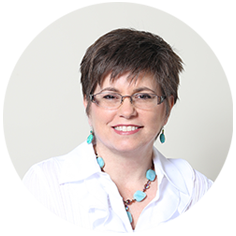 About Our Presenter: Sandy Rees, Founder and Chief Encouragement Officer, Get Fully Funded
As a former director of development, I understand what it's like to face big challenges and juggle lots of activities. I've raised millions through grants, events, direct mail, and all the other strategies you're probably using. I know what it's like to wrangle your volunteer board, trying to get them involved, and juggle dozens of projects and fundraising activities. It wasn't easy for me and I often felt like the Lone Ranger.
I got my CFRE (Certified Fundraising Executive) certification in 2003, fulfilling a personal/professional goal to show my commitment to the profession. As a coach/consultant, I love seeing my clients "get it" – those moments when the light bulb comes on and I can tell they see how to make their success a reality. We've done it over and over again with dozens of nonprofits at Get Fully Funded and it's the best feeling in the world!