The Greater New Orleans Foundation Organizational Effectiveness Initiative (OE) and Gillis, Ellis & Baker, Inc. are partnering to host a workshop on fair labor standards and important wage and compensation considerations. This workshop is designed for executive directors, human resource directors, and staff and board members with human resource management or supervision responsibilities.
Human Resources Insights: Fair Labor Standards and Compensation Considerations
Thursday, August 11, 2016
9:00 a.m. – 11:30 a.m
Greater New Orleans Foundation
1055 St. Charles Ave. Suite 120, New Orleans, LA
We know you're busy and wear many hats on a daily basis… Take some time to network with peers facing similar challenges as you. Move your organization forward by staying ahead of the curve. This free workshop is designed for HR professionals who are in the trenches of a non-profit each day. Our goal is to help you understand what HR trends affect your organization. Walk away with actionable insights on fair labor standards, including minimum wage and overtime.  Learn about the benefits and practices not covered by FLSA (Fair Labor Standards Act), such as weekend pay and wage and hour violations. Having difficulties understanding the difference between exempt and nonexempt status under FLSA? We've got you covered.
After this workshop, your organization will be on track to:
Reduce your risk of being held liable in employee management situations
Create a workplace environment that treats employees both fairly and legally
Develop or enhance your employee handbook
 *This workshop is for informational purposes only.  The foundation staff and trainers are not lawyers and are not providing legal advice. You should consult your own attorney for specific advice on legal issues.
 This workshop is free, however registration is required: click here to register. If you have questions about the workshop, please contact Kellie Chavez Greene at 504-598-4663 or kellie@lano.org and for more information
About the Trainer: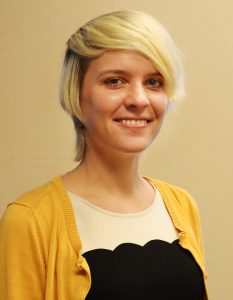 Human Resources Professional Tori Chenevert joined Gills Ellis & Baker in 2014. As Director of Human Resources, Tori not only implements internal policies but also advises clients on a variety of HR services, including: employee handbooks, harassment training, personnel file maintenance, and HR form templates, among others.
Tori earned her B.S. in Psychology from Louisiana State University and is currently pursuing a  Masters Degree in Industrial/Organizational Psychology from Southeastern Louisiana University. Previously, she was an office manager for a computer software company and completed an internship at a nonprofit animal shelter where she improved their performance evaluation system.
Tori lives in New Orleans and is a member of the Society for Human Resource Management (SHRM). Her favorite part of the job is helping clients with their HR issues.   "Many of my clients are smaller companies, which lack the Human Resources capabilities of other, larger businesses. I enjoy being another asset to them by expanding their capabilities and finding opportunities for improvement," says Tori.