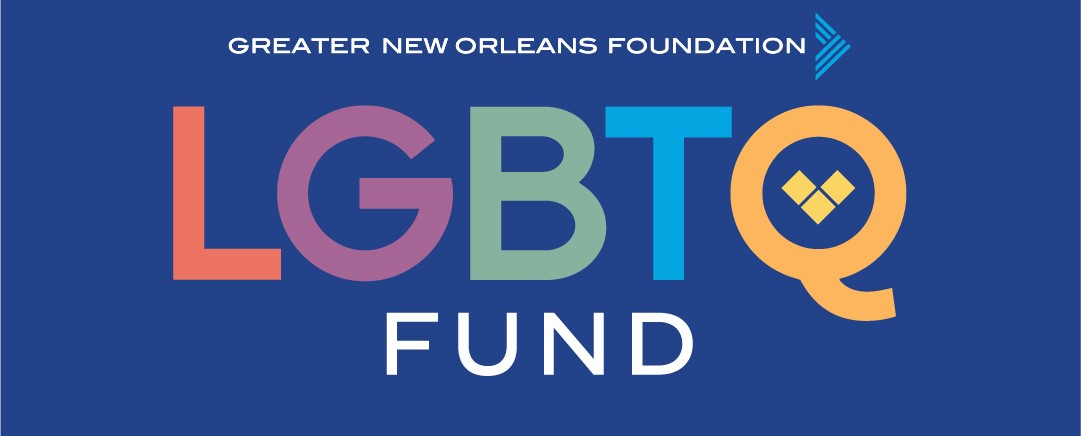 Today, the Greater New Orleans Foundation announced $93,000 in grants to 13 area nonprofits from its LGTBQ Fund. Since its inaugural year in 2016, the Foundation's LGBTQ fund has made over $552,000 in grants to 41 nonprofits across our region. The Foundation's LGBTQ Fund supports organizations that increase the quality of life and access to opportunity for LGBTQ individuals and families, particularly the most vulnerable members of the community, including elders, transgender youth and adults, LGBTQ people of color, low-income LGBTQ people, and LBGTQ persons who are disabled.
"The Foundation is proud to stand with our LGBTQ Fund partners year-round as we work to create a more inclusive and safe community for all, and especially during Pride Month" said Andy Kopplin, President and CEO of the Greater New Orleans Foundation. "Because of the critical work these nonprofit organizations are doing on the frontlines, particularly by broadening their efforts to support transgender members of our community and other vulnerable populations, our region is made stronger and more complete."
The recent round of grants to local nonprofits will enhance support to the LGBTQ community by increasing crisis support, education, community engagement, training, and more. To view the specific projects funded, click here.
2022 Grant Recipients:
Communities In Schools Gulf South
Covenant House
CrescentCare
LGBT Community Center of New Orleans
Longue Vue House and Gardens
New Orleans Advocates for GLBT Elders
New Orleans Film Society
Project Peaceful Warriors
LOUD: New Orleans Queer Youth Theater (Fiscal Sponsor Alternative Roots Inc.)
Tennessee Williams/New Orleans Literary Festival
The SOLID Initiative (fiscally-sponsored by the Forum For Equality)
Wake
Youth Run NOLA
"As the Director of Documentary Programming, I am delighted to have the support of the Greater New Orleans Foundation's LGBTQ Fund to showcase so many documentaries in both our shorts and feature programs that will explore and connect the diversity of stories from LGBTQ+ communities around the world," said Kiyoko McCrae, Director of Documentary Programming and Filmmaker Labs at the New Orleans Film Society. "This funding will ensure we can continue to provide opportunities for LGBTQ+ filmmakers to share their work and directly engage with New Orleans audiences."
In 2019, the Greater New Orleans Foundation Board of Directors voted to ensure that our LGBTQ work is sustained on a permanent basis by establishing an endowed fund that will make grants on an annual basis in perpetuity. With a fundraising goal of $2.5M, the endowed LGBTQ Fund will ensure there is always grant funding for local LGBTQ-led and LGBTQ-serving nonprofits. Contributions to the LGBTQ Fund were made possible by support from dozens of generous local donors and grants from Funders for LGBTQ Issues, a collaborative that awards matching and planning grants to catalyze locally-driven funds that address the needs and strengthen the assets of LGBTQ communities in the South.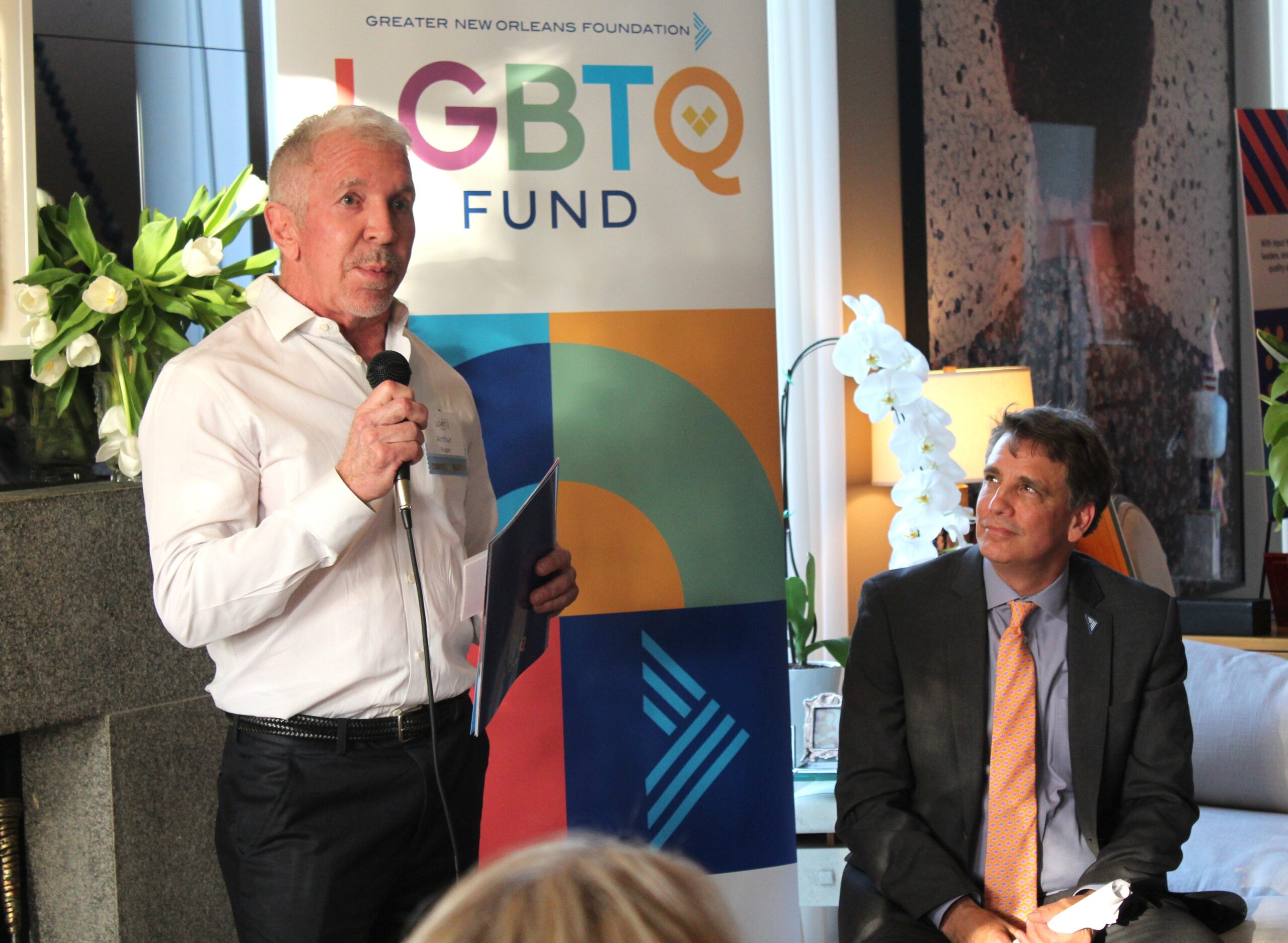 "With the support of this grant, Project Proud Warriors aims to help queer youth harmonize layers of the self so they may feel more connected within. This inner accord can help ease pains of dysphoria and "otherness" that many queer youth face," said Crow, yoga teacher at Project Peaceful Warrior. "Yoga elevates awareness, helping queer youth surface aspects of their unique truth they may hide or repress. Yoga also gives them space to be in flux or flow. In this program queer youth will explore yoga and mindfulness as an embodiment of personal sovereignty in a safe, supportive community."
"We are thrilled to receive a Greater New Orleans Foundation LGBTQ Fund award for the Louisiana LGBTQ+ End of Life Guide," said Liz Dunnebacke, Executive Director of Wake. "This critical funding will ensure that LGBTQIA residents of Southeastern Louisiana have access to clear and concise information to help them make informed choices for care at the end of life, and that their wishes will be respected after they die."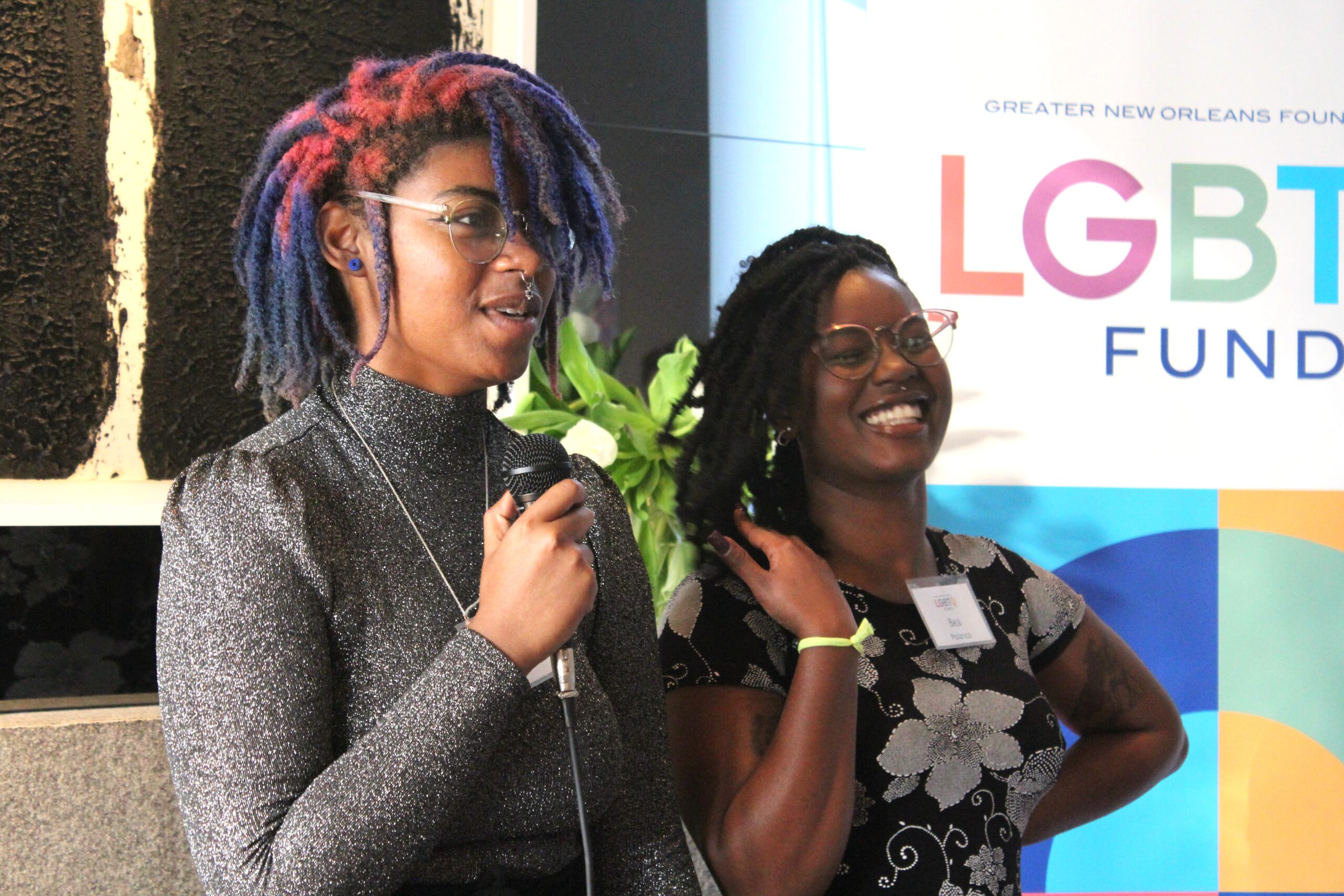 With the help of local queer creative David Robichaux, the Foundation captured video of our nonprofit grantees. In addition, Communify, a local LGBTQ-founded communications firm, assisted the foundation in creating print collateral to share the great work of the fund's grantees. You can view the video here and read the publication here.
To help support this effort, click here to donate to the LGBTQ Endowed Fund. To learn more about the Foundation's LGBTQ Endowed Fund, please contact Holly Hermes  at holly@gnof.org. To learn more about grantmaking made possible by this initiative, please contact Roy Williams by email at grants@gnof.org.