 NEW ORLEANS – (May 3, 2022) Tuesday, the Greater New Orleans Foundation announced that while the final numbers won't be confirmed for several weeks, initial returns indicate that the Greater New Orleans Foundation's GiveNOLA Day, hosted by Baptist Community Ministries and powered by Entergy, generated an incredible $7.9 million in donations for a record breaking 947 nonprofits exceeding the 2021 total of 910. The total number of online contributions exceeded 57,000 at the close of the 24-hour period.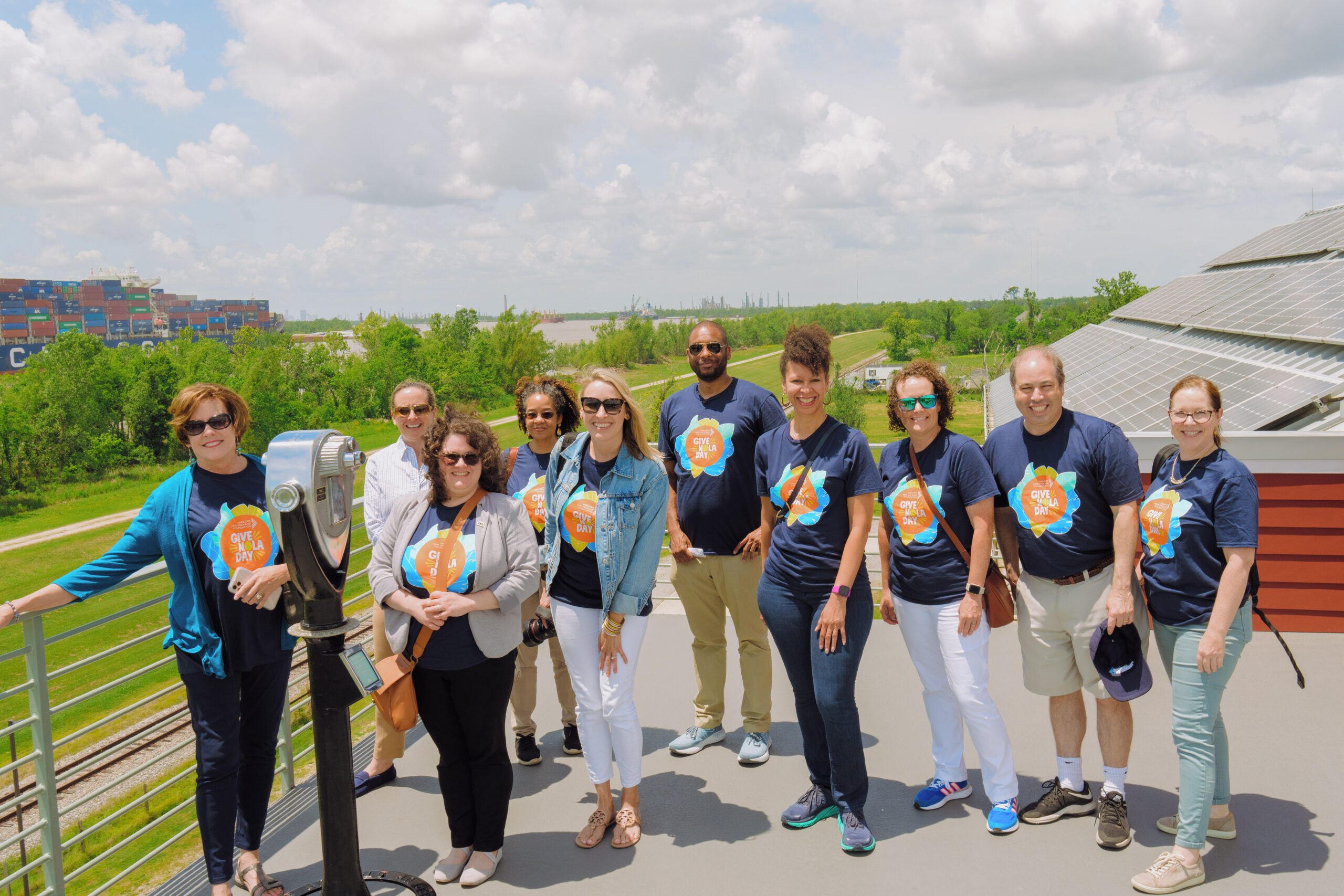 During the 24-hour giving campaign on Tuesday, May 3, online donations were made to a total of 947 registered nonprofit organizations. The full list of results (sortable by organization name, total gifts or total dollars) is listed at www.GiveNOLA.org. "I am so grateful to the generous people of our region for yet another incredible GiveNOLA Day," said Andy Kopplin, President and CEO, Greater New Orleans Foundation. "With both a pandemic and active hurricane season, there is no doubt that our region experienced more than its fair share of challenges over the past year. This year's GiveNOLA Day served as yet another reminder that no matter what we face, the strength of our nonprofit sector and the generosity of the people of our region never falters.  I am sincerely thankful to everyone for finding it in their heart to give. I would like to thank our hosting sponsor, Baptist Community Ministries and all sponsors including Entergy, Verizon and Ochsner. Thank you to all who worked to ensure that GiveNOLA Day 2022 was a success. This would not be possible without you."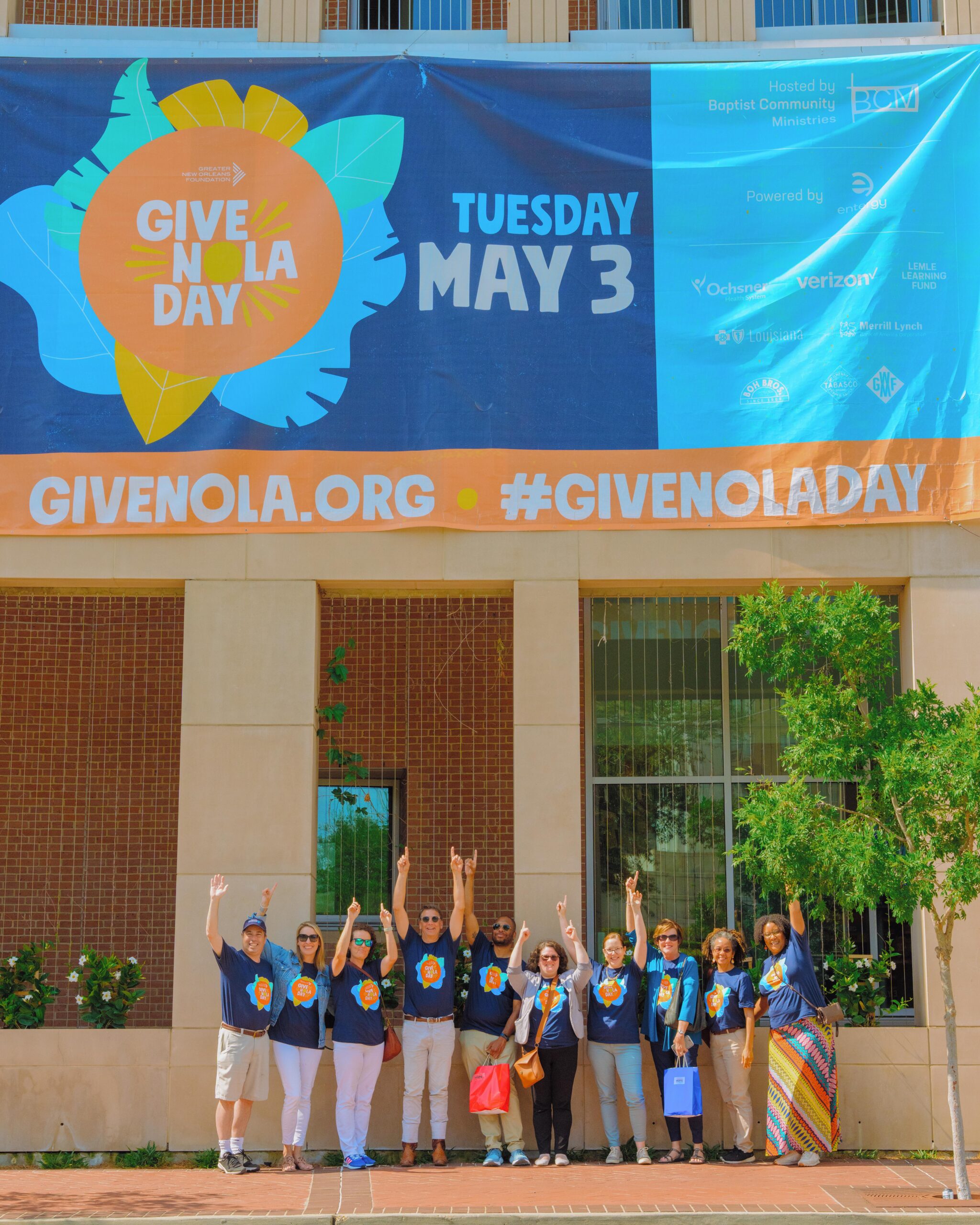 "We look forward to continuing our support of local nonprofits by serving as the Hosting Sponsor of GiveNOLA Day.  With more than 965 nonprofits participating, everyone who loves the Greater New Orleans region is sure to find a cause they feel good about donating to.  And on a day like GiveNOLA Day, every single donation counts," said Slade Simons, Baptist Community Ministries (BCM) Board Chair.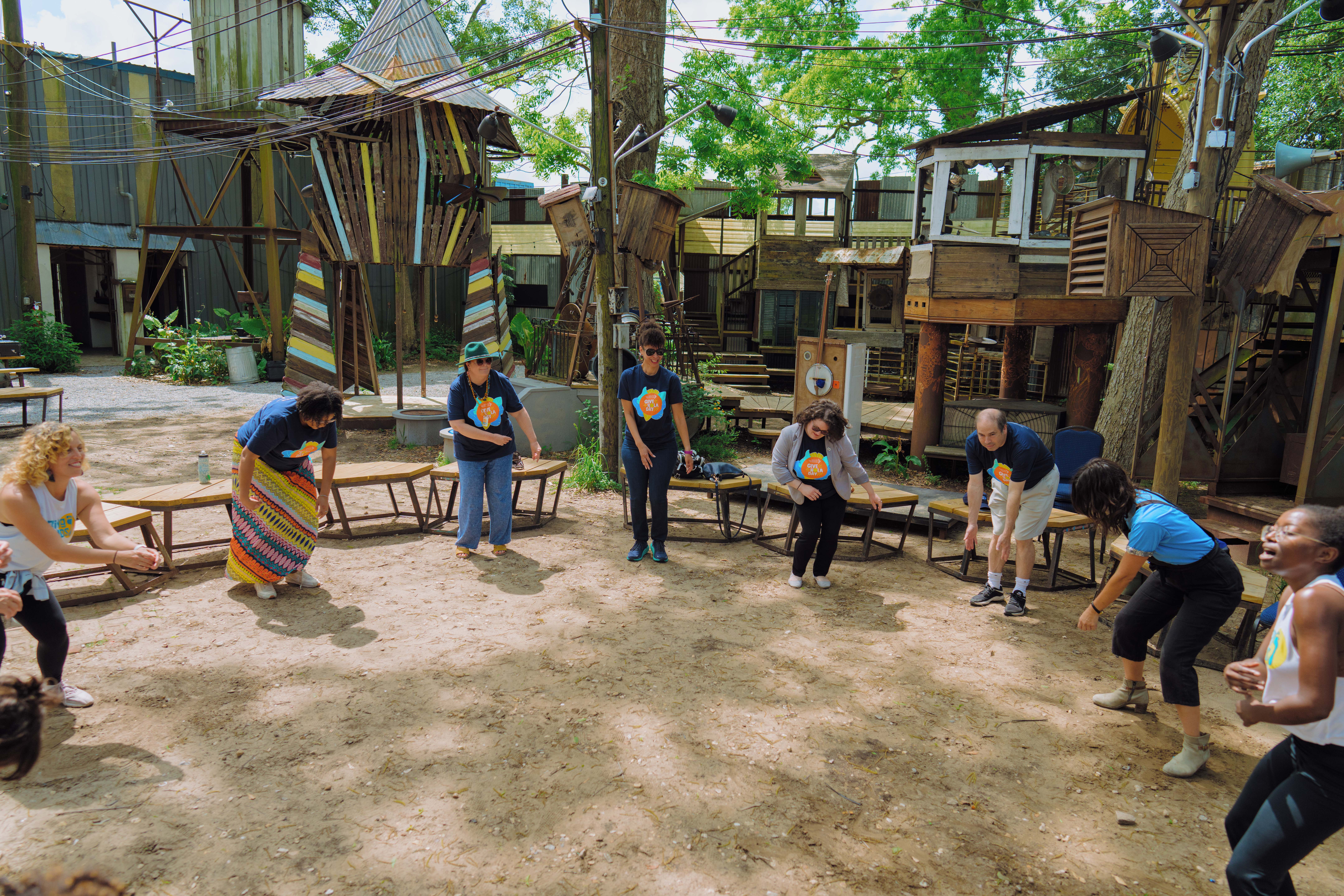 Every dollar donated on GiveNOLA Day was stretched with additional "Lagniappe Fund" dollars and total prizes provided by the Greater New Orleans Foundation, its generous GiveNOLA Day sponsors, and donors. This year's prizes and dollars from the Lagniappe Fund totaled over $340,000.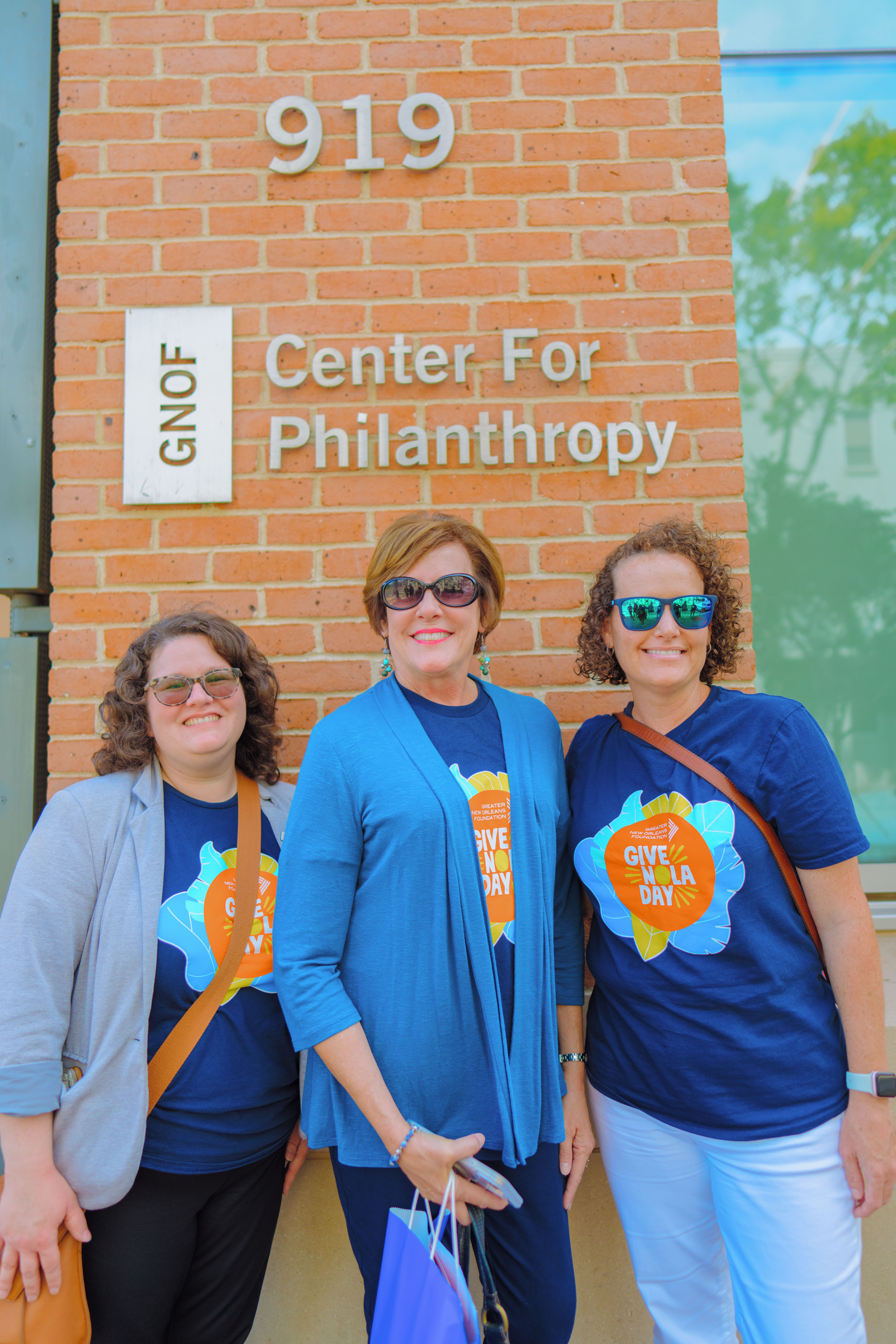 "This is a great day for the more than 965 non-profits who participated in GiveNOLA Day," said Bobby Bories, Board Chair, Greater New Orleans Foundation. "It is clear through the generous contributions of those both in our region and around the world, that the impact of our non-profits does not go unnoticed. From our generous sponsors to our donors, I want to thank all who contributed to making GiveNOLA Day 2022 a success."GiveNOLA Day 2022 surpassed the total number of last year's participating nonprofits from 914 to 966.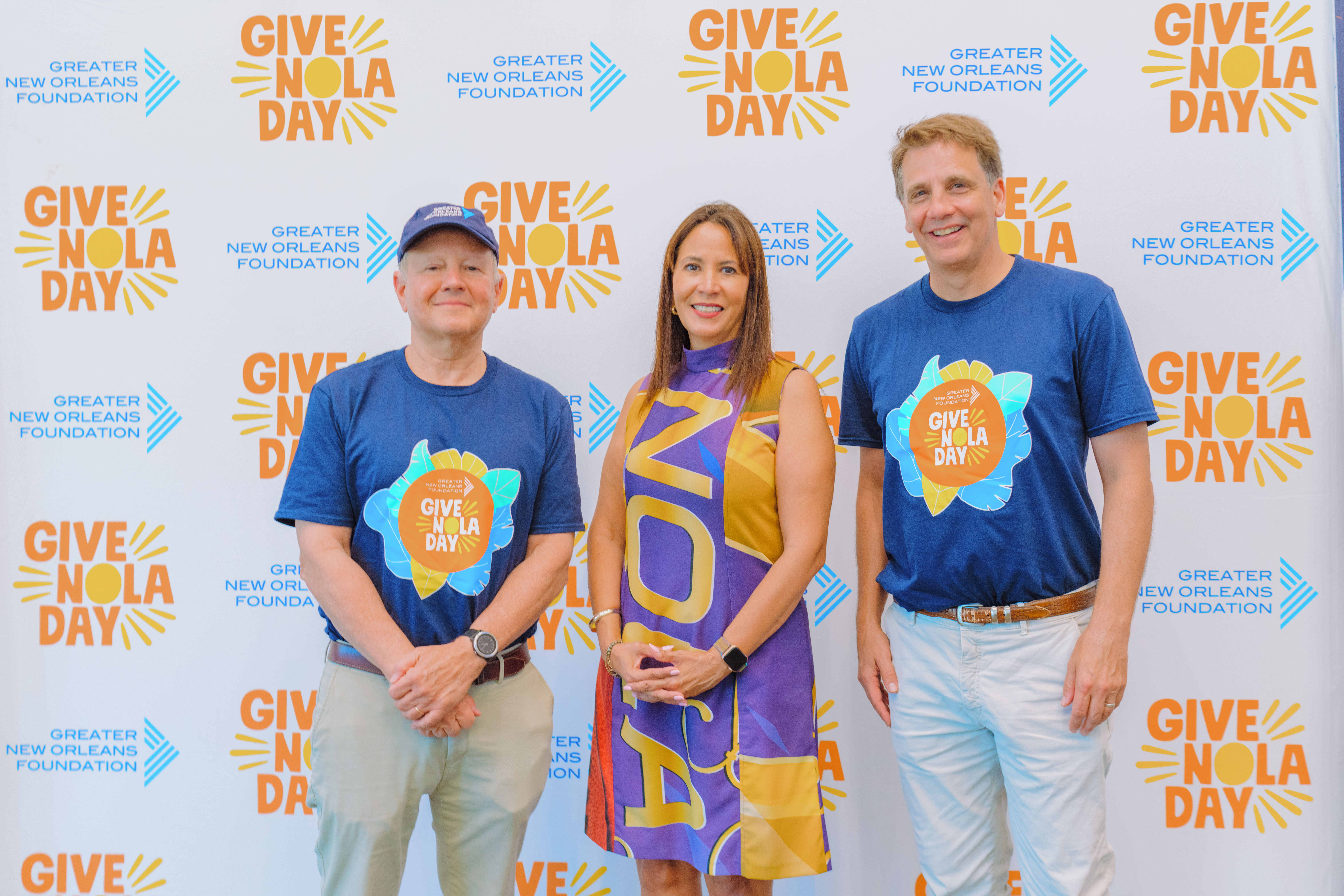 "Our nonprofit partners and the services they offer are critically important to our local communities," said Patty Riddlebarger, Vice President Corporate Social Responsibility, Entergy Corporation. "Thanks to all of the nonprofit partners and most of all the donors who make GiveNOLA Day possible and help make a difference." "Verizon is proud to support GiveNOLA Day, a day when everyone can be a philanthropist, and we're thrilled that everyone came together to give over 57,000 individual donations to over 945 nonprofit organizations across the 13-parish Greater New Orleans region," said Tandra LeMay, State Government Affairs Director, Verizon. "This is a testament to not just the generosity of our region but how our community is moving the world forward together by giving to causes and organizations servicing our communities day in and day out."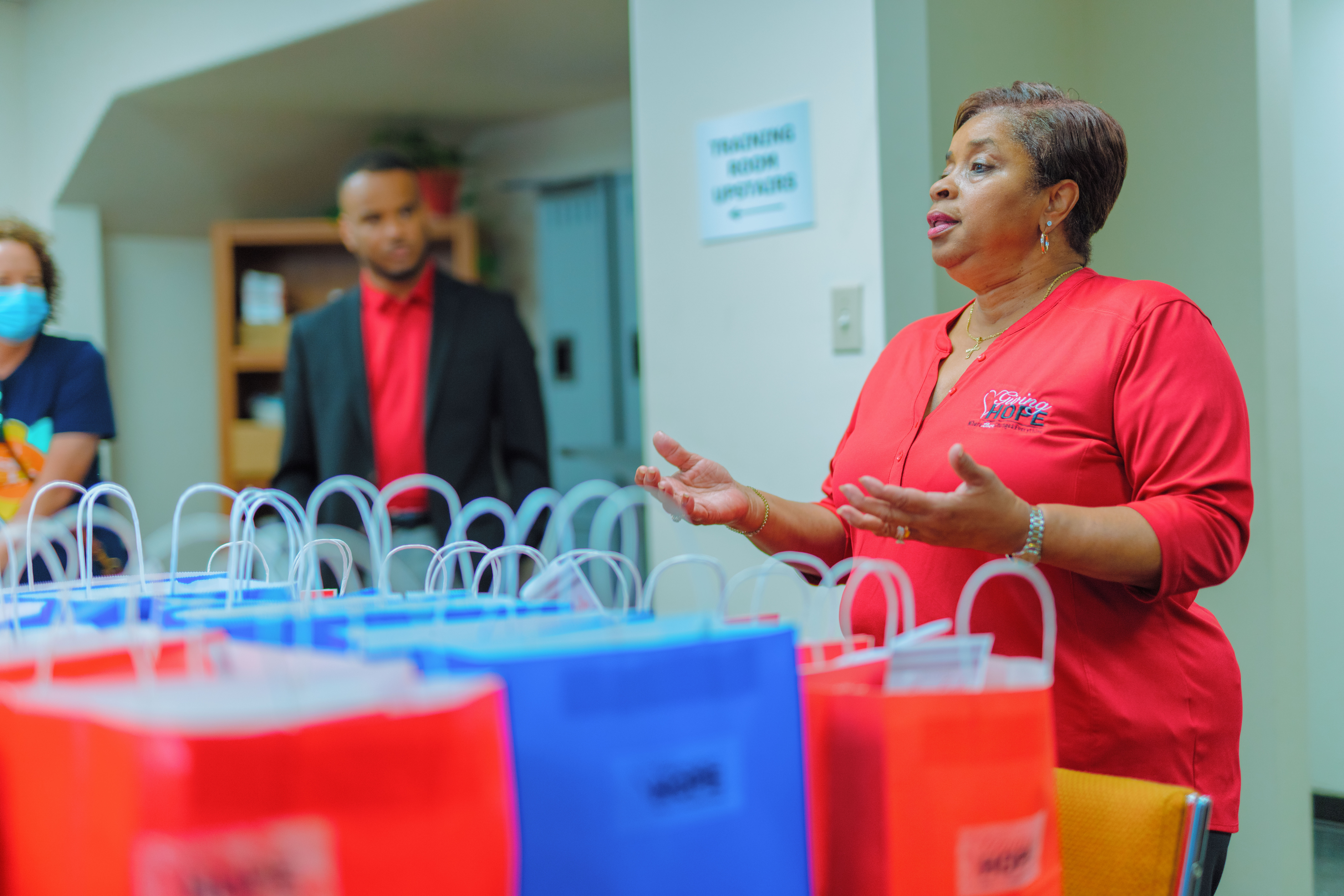 Part of the excitement of GiveNOLA Day was the opportunity for nonprofits to compete for cash awards. While the results are not yet final and rankings may change as reconciliation is completed, preliminary results indicate this year's winners will be:
The "small" nonprofits that had the largest number of unique donors, in first through fifth order: Clearwater Wildlife Sanctuary, Dat School, Crescent City Café, Eternal Seeds & Sigma Lambda Scholarship Foundation (Tied for 4th place)
The "medium" nonprofits that had the largest number of unique donors, in first through fifth order: SpayMart, Animal Rescue New Orleans, Inc., Zeus' Rescues, Friends of City Park, The Roots of Music
The "large" nonprofits that had the largest number of unique donors, in first through fifth order: Team Gleason Foundation, Children's Hospital New Orleans, Louise S. McGehee, Second Harvest Food Bank, Planned Parenthood Gulf Coast
The five "small" nonprofits raising the largest amount of money, in first through fifth order: Clearwater Wildlife Sanctuary, Mid-City Ministries, Eternal Seeds, Drexel Prep Foundation, New Orleans Photo Alliance
The five "medium" nonprofits raising the largest amount of money, in first through fifth order: SpayMart, First Tee – Greater New Orleans, Trinity Community Center, Jefferson Community Foundation, The Roots of Music
The five "large" nonprofits raising the largest amount of money, in first through fifth order: Louise S. McGehee School, Ogden Museum of Southern Art, Jewish Federation of Greater New Orleans, Son of a Saint, Isidore Newman School
Each hour, one "large" nonprofit, one "medium", and one "small" nonprofit won a $500 Rock Around the Clock randomized drawing.
The 72 winning nonprofits can be identified here*Note: Based on the operational budget entered when creating a profile, all nonprofits are divided into "small" (<$100,000), "medium" ($100,001 to $750,000), and "large" (>$750,001) categories. Results will not be finalized until reconciliation is complete.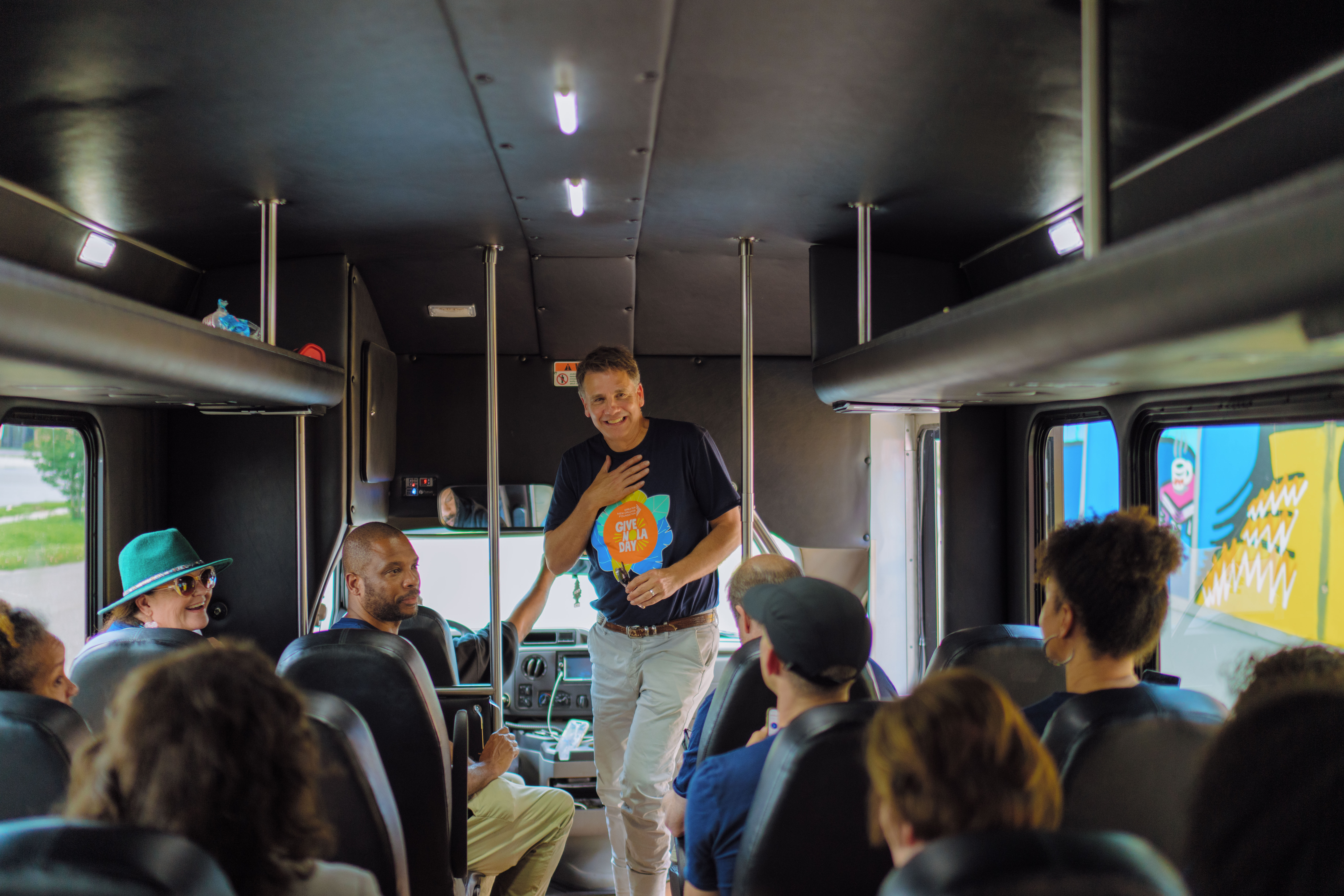 GiveNOLA Day's Lagniappe Fund was hosted by Baptist Community Ministries and powered by Entergy. Additional sponsors of GiveNOLA Day were:
Verizon

 Ochsner Health System

The Lemle Learning Fund

Blue Cross Blue Shield of Louisiana

Merrill Lynch

Boh Bros Construction Co., LLC

Gustaf W. McIlhenny/ McIlhenny Co.

Lynne Burkart

First Horizon

Liberty Bank

Jones Walker

Bellwether Technology

Louellen & Darryl Berger and the Berger/Tiller Families

New Orleans & Company

Elizabeth Boh

The Boettcher Fund

Cathy and Walter Isaacson

Grayson Data Services

Richard CPA's

Catherine and David Edwards

Bridget and Bobby Bories

Sean and Karen Aron

Barrasso Usdin Kupperman Freeman & Sarver, LLC.

The Palit Family

Lauren and Bryan Fitzpatrick Family Foundation

Hancock Whitney

Katie and Jimmy Gibert

Trepwise

Marguerite L. Adams & Thomas K. Foutz Fund

Allison Bach

Stone Pigman

Mosquito Authority

Patty and John Elstrott

Anonymous Donors
###
About the Greater New Orleans Foundation: 
With roots extending nearly 100 years, the Greater New Orleans Foundation serves the 13 parish region of Southeast Louisiana including Assumption, Lafourche, Terrebonne, St. Charles, St. James, St. John, St. Tammany, Jefferson, Orleans, Plaquemines, St. Bernard, Tangipahoa, and Washington. Over 965 nonprofits from the region participate in its annual online giving day, GiveNOLA Day, which has raised over $47 million for nonprofits in the last nine years. The Greater New Orleans Foundation has responded to every disaster since Hurricane Katrina, when it led the Unified Community Planning Effort and a $23 million affordable housing fund. The Foundation distributed nearly $7 million in response to the COVID-19 pandemic and has distributed over $4 million in response to Hurricane Ida.
About Baptist Community Ministries (BCM):
Baptist Community Ministries (BCM) is a 26-year-old private foundation providing philanthropic services and promoting the health and well-being of our community members in the Greater New Orleans area. BCM partners with local nonprofits and other organizations in an effort to build a healthier community and has awarded over $220 million in grants since inception. In addition, BCM provides direct services through two operating divisions – Chaplaincy Services and Congregational Wellness. By doing so, BCM is able to extend its reach deeper into the community to help those in need. Learn more at www.bcm.org.
About Entergy New Orleans, LLC:  
Entergy New Orleans, LLC is an electric and gas utility that serves Louisiana's Orleans Parish. The company provides electricity to more than 200,000 customers and natural gas to more than 108,000 customers. Both companies are subsidiaries of Entergy Corporation. Entergy strives to improve the quality of life in communities where Entergy operates through strategic investments in education/workforce development, low-income/poverty solutions, and environmental programs.