The Greater New Orleans Foundation Organizational Effectiveness Initiative is hosting a workshop on Fundraising from Individual Donors on the Northshore.  The workshop is on Tuesday, June 28, 8:30 am-12:30 pm at Lakeview Regional Medical Center.
Designed for staff and volunteers with responsibility for fund development, we strongly encourage organizational teams comprised of a staff member and a board member participate in the Fundraising from Individual Donors workshop together. This session will teach participants how to develop an individual donor program and moves management strategy. Participants will learn how to:
identify prospects that are a good match with your organization
cultivate relationships with prospects and donors
create a strategy to strategically move donors into other giving opportunities
identify how each of your board members can best engage in individual donor development, and where your board has room to grow.
Participants will be asked to complete five donor profiles as a pre-workshop assignment. The donor profile will be provided.
Fundraising from Individual Donors
Tuesday, June 28, 2016
8:30 a.m.-12:30 p.m.
Lakeview Regional Medical Center
Pelican Room
95 Judge Tanner Blvd, Covington, LA 70433
The workshop is free; however, registration is required: click here to register. Seating is limited and registration will be received on a first-come-first serve basis. Please contact Rachel Swan at rachel@gnof.org or 504.598.4663 if you need additional information.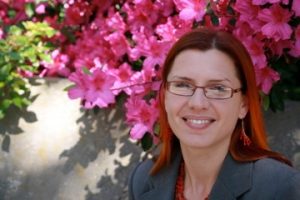 About Our Presenter: Nora Ellertsen is founder of The Funding Seed, a New Orleans-based company that teaches people how to raise money for nonprofit groups.  In the ten years she worked in the nonprofit and fundraising field, she helped to raise nearly one million dollars through grassroots fundraising, grant writing, event planning and major donor development. Through The Funding Seed, Nora applies the parable, "Teach a man to fish and he has food for a lifetime," to fundraising. By coaching nonprofit staff, board members and volunteers, she works to make each organization confident, strategic and self-sufficient when it comes to raising money.