The Greater New Orleans Foundation is partnering with the Bayou Community Foundation and La Piana Consulting for a workshop designed to help organizations rethink how they approach partnerships: Beyond Collaboration: Strategic Partnering for Nonprofit Organizations. Collaborative strategies are a powerful way for nonprofits to accelerate their impact. Every day, nonprofits across the sector are exploring new and creative ways of working together. But effective collaboration does not come easy. The workshop is designed to deepen participants understanding of strategic partnership and restructuring concepts, approaches, and processes.
Beyond Collaboration: Strategic Partnering for Nonprofit Organizations
Tuesday, September 29, 2015
9:30 am – 12:30 pm
Terrebonne Parish Library-North Branch
4130 West Park Avenue
Gray, LA 70359
This workshop is for nonprofit leaders interested in learning how to develop partnerships on behalf of their organizations including executive directors, program staff, and board members. Organizational teams of 2-3 leaders from your organization are encouraged. We strongly recommend that you attend this workshop with your partner organization. Participants will learn:
the various types of strategic partnerships including mergers
how to structure a strategic partnership
how to identify the right partners
the steps for successful implementation of a strategic partnership
This workshop is free, however registration is required and space is limited: click here to register. If you have questions about the workshop, please contact Kellie Chavez Greene at 504-598-4663 or kellie@gnof.org and for more information
About the Trainer: Jo DeBolt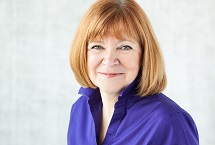 Jo works collaboratively with clients to help them think beyond the obvious to act strategically and effect meaningful change. Her deep knowledge of best practices was gained through experience as a leader in the field, making her a valued partner to national, regional, and local nonprofits and foundations. Jo has led client engagements with the Greater New Orleans Foundation, Staunton Farm Foundation, Jefferson Regional Foundation, UCP, and N Street Village to develop and implement strategies, rethink structure, and craft business plans to pursue new opportunities. She has also facilitated significant partnerships, including the merger of the Baltimore mental health and substance abuse systems and the creation of a formal network among 16 autism services organizations in Toledo. Foundation clients have relied upon Jo's expertise in designing and implementing initiatives to promote and advance collaborative ventures.